About Us
We understand that buying or selling a home is more than just a transaction: it's a life-changing experience. That's why our team of highly-seasoned real estate professionals is dedicated to providing exceptional, personalized service for all of our clients. We take great pride in the relationships we build and always work relentlessly on the client's behalf to help them achieve their real estate goals.
Our team of experts represents the best and brightest in the industry, and we're always striving to lead the field in research, innovation, and consumer education. Today's buyers and sellers need a trusted resource that can guide them through the complex world of real estate. With our extensive knowledge and commitment to providing only the best and most timely information to our clients, we are your go-to source for real estate industry insight and advice.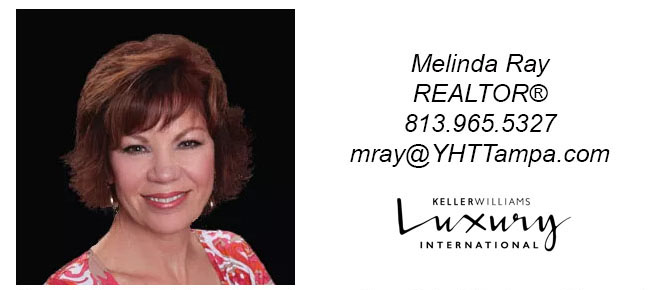 At age18 years I started leasing apartments in Atlanta and by age 24 I got my real estate license and began working as a sales associate for local and national builders. Fast forward 30 years' and you see that I have been licensed in 5 states and earned multiple designations including my GRI (Graduate of the Real Estate Institution), BPO (Bank on Properties) Specialist, IRM (Institute of Real Estate Marketing), and CSP (Certified Sales Person). Having grown up with an architect for a dad and a grandfather that built residential homes and commercial properties I can truly say that I have grown up in the real estate industry. My first sales position was working for my mom selling condos in Atlanta GA in the mid-'80s. Talk about a tough market…18% interest rates and more inventory than buyers…oh my! My mom eventually left the condo builder and went on to open three Re/Max offices north of Atlanta and became the President of the Cherokee County Realtor Association…so to say I have real estate in my blood is a true statement and a compliment. My personal and team goal is to provide the best customer experience possible so that all of our customers will want me or a member of my team to help everyone they know or hope to meet with their real estate needs! And oh, by the way when I'm not working with a seller or buyer I enjoy working in my gardens, watching movies, and boating. Devouring a great book is also a favorite pastime!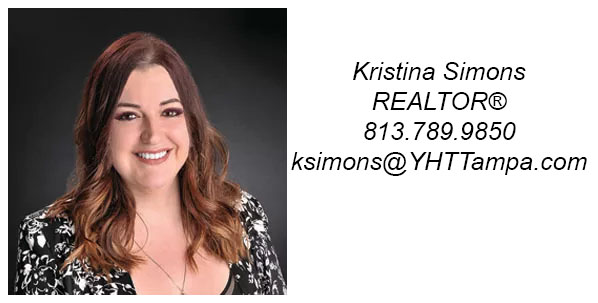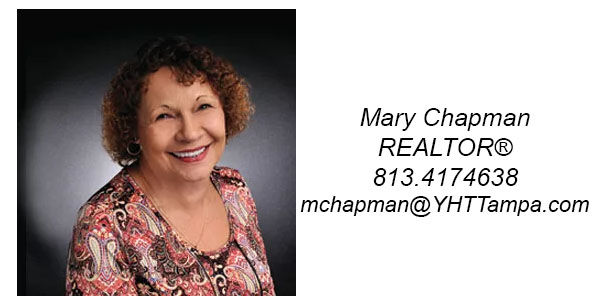 I am a member of "The Ray Team" at Keller Williams South Tampa. One of the top-ranking offices in Tampa Bay and surrounding areas. I have lived in the area for over 38 years and can't imagine living anywhere else. During this time, I have witnessed so many changes to the area. There is always something happening with so much to do. Not only has Tampa grown but also the surrounding areas to the North, East, West, and South. (i.e., New Port Richey, Lakeland, St. Petersburg and Brandon) have grown with it.
I give 100% when working to sell or purchase a home for clients. I am passionate about what I do and take great pride in being the professional that I am. I continue to receive the most up to date use of resources from Keller Williams, an internationally known company and educate myself in the constantly changing world of Real Estate. I am committed to my work, whether selling, buying, locating rental properties or referring clients to fulfill their housing needs. I am on a team with over 25 years' experience in all aspects of real estate and work for a win-win for everyone involved.
I am a big fan of BBQ contest judging and am a Master Judge in both the Florida BBQ Association and Kansas City BBQ Association. This allows me to meet so many wonderful people from all over Florida and the United States. I really enjoy being outside mowing the grass and yard maintenance that goes along with it.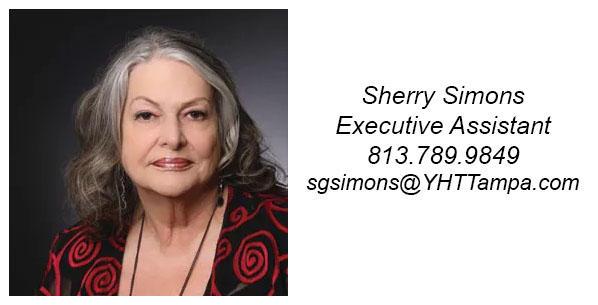 I spent the last 30 years making art. First the old fashioned way with brushes and paint and then the new-fangled way with a camera, paint, a computer, and photoshop. Over the years my work has found its way to the walls of Hiltons, Hamptons, Hyatt's, Marriotts and many other hotels all over the US and the islands. This was career number three.
Now here we are. Career number four with a huge learning curve. At my age who could ask for anything more fun? I am really enjoying Real Estate and helping to keep our team humming. The best part of this new career is all the wonderful and diverse people I meet. I love being involved with the process that takes people from uncertainty to a home sweet home!
On the personal side, I am a pretty avid community activist serving for 12 years on The Southeast Seminole Heights Association Board, 8 of those years as president. I am the co-founder of Art Attack which started the mural phase in Seminole Heights which grows larger every month. I most recently joined other founding members of the Sulphur Springs Tower Music Festival, a volunteer effort to revitalize the Iconic Tower and the Park. This part of my life is fun and rewarding.